When I first learned about D'Angelos Custom Design House here in Windsor, I was immediately impressed by Mandy and her infectious personality and eagerness to be in the industry! Her unique creations are always amazing, and her clear attention to detail is evident in everything she does.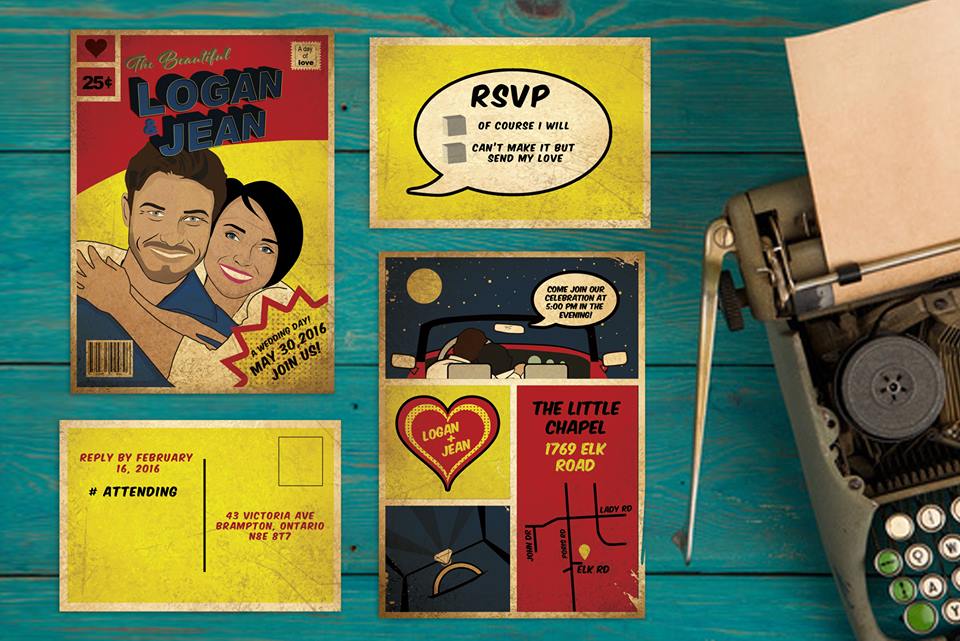 A Little About the Company
Designers: Mandy D'Angelo & John D'Angelo - a brother and sister team!
Years in the Business: Mandy has been a graphic designer and illustrator for 10 years, and John has been a self-taught illustrator for his entire life.
Current Favourite Trend: Industrial meets Rustic! (How fun, right!?)
What finally pushed you to open the doors of D'Angelos?
"We opened the business because it allows us to live everyday creating something brand new, which is the coolest thing in the world to us," Mandy explains! She loves being able to express her creativity in so many ways - from wedding invitations, to wedding signs, to murals! Mandy and John both do different forms of artwork, however. "We prefer to collaborate until we come up with something we are happy with. Then we choose aspects of the design that each of us have our strength in and go our separate ways. Once complete, we bring the pieces together to create a unique design!" Mandy explains.
Best part about working with couples
Mandy answers this one simply - "The positivity radiates through the couples!" She continues on by adding that, "The imagination and inspiration that the Brides and Grooms gives us only helps to fuel our creativity. We love knowing that our work will forever be a part of their special day - what could be more special than that!?"
Services Available
For weddings, D'Angelos offers many options - everything from custom invitations throughout the entire process (engagement, shower, wedding, and thank-you's), table numbers, place cards, custom signage, itineraries, and labels for your special day. They even created a whole "Dr. Who" themed wedding, with all the trimmings, so there is certainly no lack of limits.
For other special events and customized products, the options are endless! They are happy to create anything you are looking for. They also create posters, prints, logos, brochures, flyers and t-shirts!
Favourite Project
Mandy and John worked on a black and white art-deco mural on 800 square feet that took a month to create! You have to check it out!
Both of these talented creators are passionate about their work, but when John is not hard at work, you will find him adding to his various collections, including vintage sunglasses and hour glasses. Mandy on the other hand, is a nineties child who should have been born in the 60's, who loves to cook! Be sure to check out more incredible work on D'Angelos Custom Design House's website and Facebook.