Spring is just around the corner, and we couldn't be more excited! There is nothing quite like that fresh smell of the spring air as you open your windows for the first time, or stop to smell the roses. We have compiled a few ideas for Spring Weddings that make us excited for the warm weather ahead!
Coppers & Greens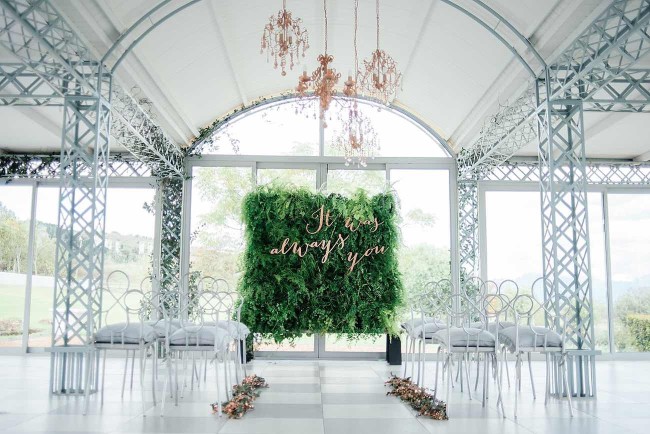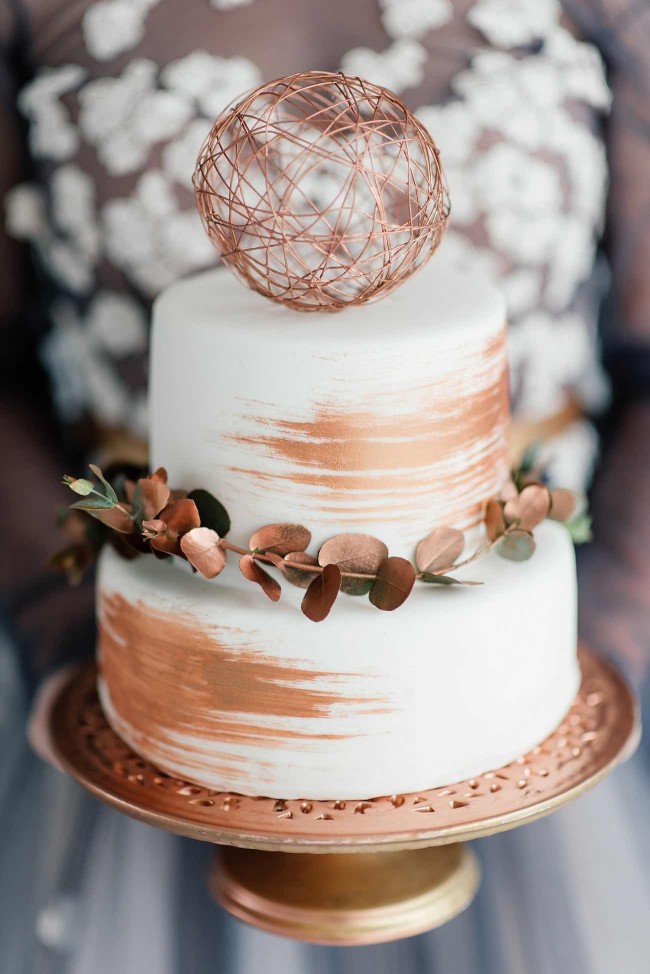 Photos Courtesy of Confetti Daydreamers
As predicted in our 2017 Biggest Trends Blog, copper is everything this year! Mixed with luxurious greens, it can look elegant, yet industrial. We are loving the backdrop featured below for a ceremony! Not only is it unique, but it is simple enough to keep the focus on the couple in front of it. The chandeliers add another element of charm, as it ties into the writing on the greenery. Find your favourite quote and display it for all your guests to enjoy!
Bring on the Florals!

Photography Courtesy of Lauren Liddell, Gather West Photography and The Gold Collective.
As Stefanie Bezaire of The Bourbon Rose - Floral Design Co. highlighted, garden bouquets are increasingly popular for Spring! What exactly does this mean, you may ask? Essentially, it is the flowing eclectic mix of flowers filled with large and small bloomed flowers lots of movement and greenery. We are seeing muted tones, mixed with pops of burgundy, purple, or oranges that really pick up the colours of Bridesmaids dresses.
Bridesmaid Style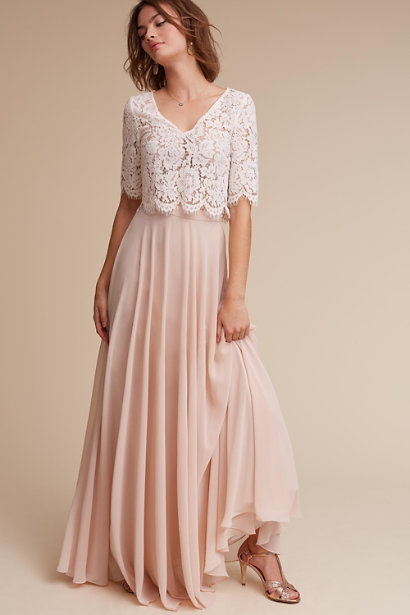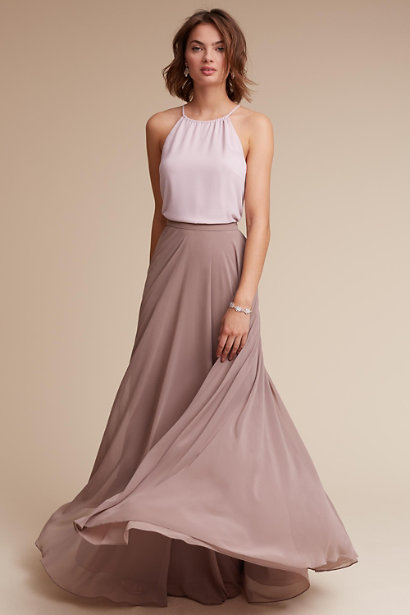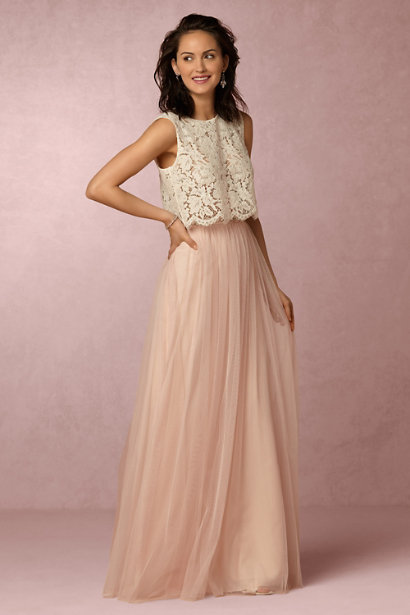 Lace is back again this year, and hotter than ever! We have started to notice the popularity of separates for Brides and Bridesmaids. What a great idea! Now your girls will have two pieces to add to their wardrobe, and interchangeable for all sorts of events - talk about practical! We found a few sets from the beloved BHLDN site that we had to share.
All the Paper Goods!
Photography Courtesy of PaperPlum
For Spring we are noticing the beauty of simplicity! Many couples are going for a crisp, clean look for paper goods, and it is stunning! We also are seeing a lot of this years colour of the year, Pantone, becoming evident in many invitations, and in turn, used throughout the entire wedding. There is nothing like crisp whites to look elegant and luxurious, and make your invitation a true keepsake item.
We can't wait to see what this Spring has in store for weddings! There is nothing quite like seeing the ground thaw, and the flowers start to bloom - it's one of the most magical times of the year!