Don't we all want to have our cake, and eat it too!? I mean, that sounds like a great idea to us!
Designing a wedding cake is no simple task, and we are always so impressed by local Bakeries who create masterpieces that leave both the couple and guests in awe. Whether you are having a very simple Naked Cake, or a 5-Tiered creation, we are breaking down a few Cake Trends for 2018.
White On White
Rooting back to a more simplistic look, these cakes are elegant and understated but can certainly still steal the show! By mixing textures these "once simple" white cakes come to life, and can be simple adorned with some florals or greenery, or left to their own devices and still look gorgeous.
Geometric Genius
We keep going back to this trend in all aspects of weddings this year, and for good reason - it's gorgeous in all capacities. Keeping things classic, with a bold punch like these fun shapes really is a great accessory to any Dessert Table. In an arrangement of shapes and sizes, you can mix and match shapes to create a one-of-a-kind masterpiece for your Big Day.
Hand Painted Goodness
There is just something so incredible about taking a regular cake, and turning it into a piece of hand-designed artwork. These cakes are taking the Wedding World by storm, and we are jumping right on board. Talk about talent, and overall beauty. These cakes don't require any toppers or extras, as they speak for themselves.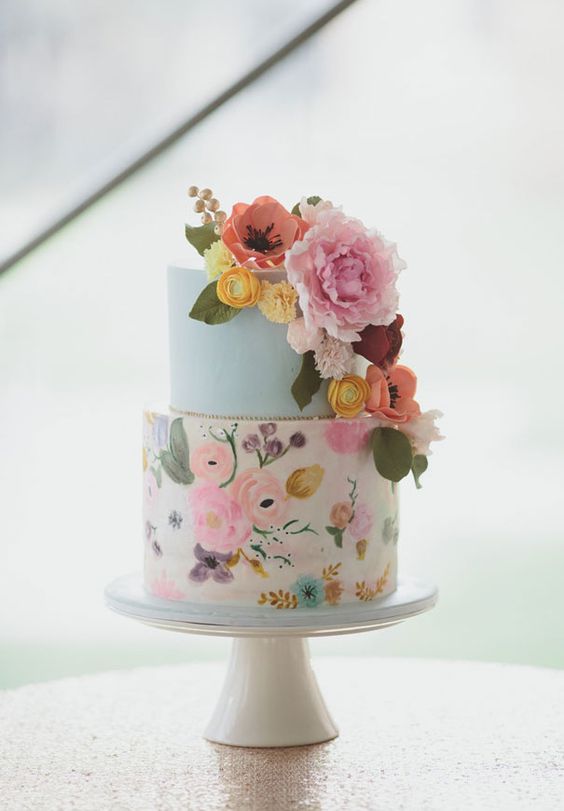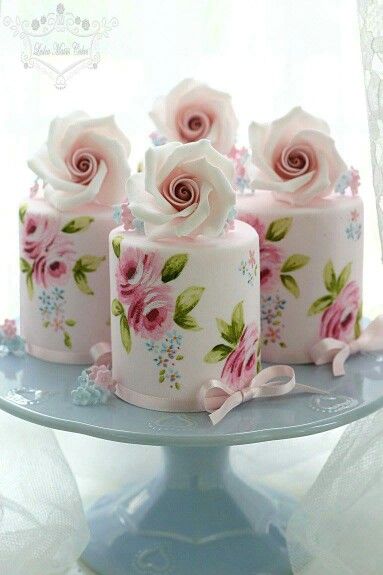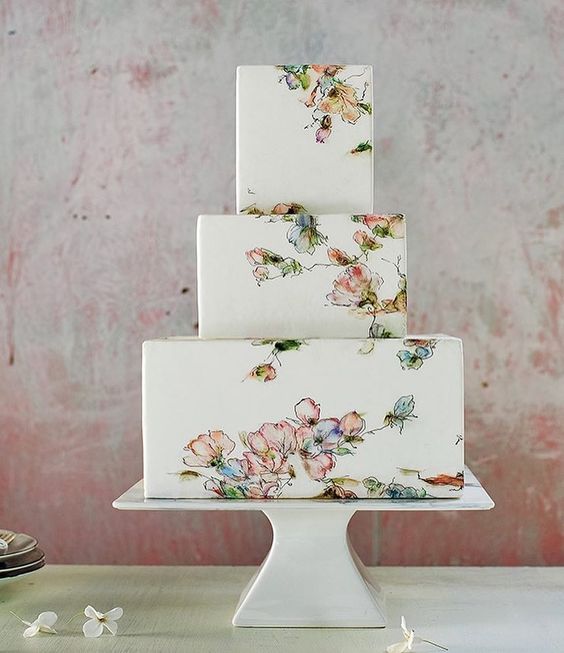 Brushstroke Beauty
These cakes are a modern twist on a classic. In varying colours, sizes and textures, these cakes not only look incredible but make your Wedding Photographers REALLY excited about photos! We love when couples group these cakes in sets of three, varying in sizes.